Brand Origin
OMNIALUO originates from the persistence and pursuit of perfection of Luo Zheng, the brand founder. It incorporates the Latin word Omnia and the surname Luo, where Omnia means "complete, perfect" in Latin. With its artistic, dynamic and unique design language, OMNIALUO is bringing Chinese women the long-waited "poetic women's wear", which, deeply favored by beautiful and independent Chinese women, exhibit their elegant and yet casual attractiveness and constitute the oriental new romanticist style tailored to the aesthetic taste of oriental women.
Brand Positioning
Hailed as "poetic women's wear", OMNIALUO carries oriental and occidental cultures, adopts exquisite design technique and modern craftsmanship and creates the oriental new romanticist style tailored to the aesthetic taste of oriental women. OMNIALUO's unique style attaches importance to the inheritance and innovation of romantic and classic elements to fully display natural and harmonious elegant characteristics: natural color transition, rich sense of layer, elaborate details and superior craftsmanship, which are filled with sense of value.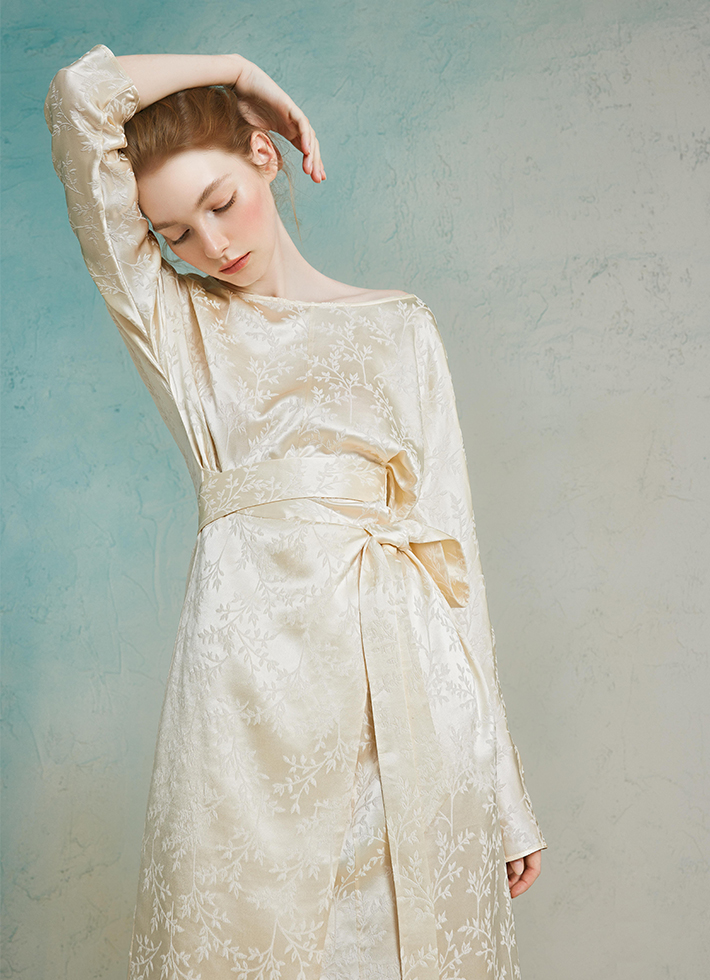 Introduction
OMNIALUO was founded in 1996 with Ms. Luo Zheng, China's top fashion designer, serving as Director of Design. OMNIALUO's designer team under the leadership of Ms. Luo use their distinctive design language to manifest their perception of fashion and sensation of trend, devoting to the creation of dreamy clothes that demonstrate a perfect and delicate lifestyle for fashion lovers.
OMNIALUO is skillful in integrating European neoclassic style and oriental women's unique aesthetic taste to build feminine images that are noble, graceful and yet sexy, winning the deep advocation of intellectual and decent women.
The Company is equipped with an internationalized innovative R&D team, which performs design and development for OMNIALUO, LUOZHENG and haute couture series. Placing high importance to original design and brand protection, the Company has owned hundreds of original design patents. It will implement the concept of new oriental aesthetics, perfectly combining design and modern life.
New
Auberrano Spring/Summer 2023 [Life of All Things]
Bringing the beauty of spring returning to the earth and the growth of all things.
The brand continues its consistent elegance and romance
Incorporating a fresh, natural, and youthful new capsule line design.
Integrating colors symbolizing spring and summer into clothing,
Shine a unique Eastern charm amidst the abundant vitality.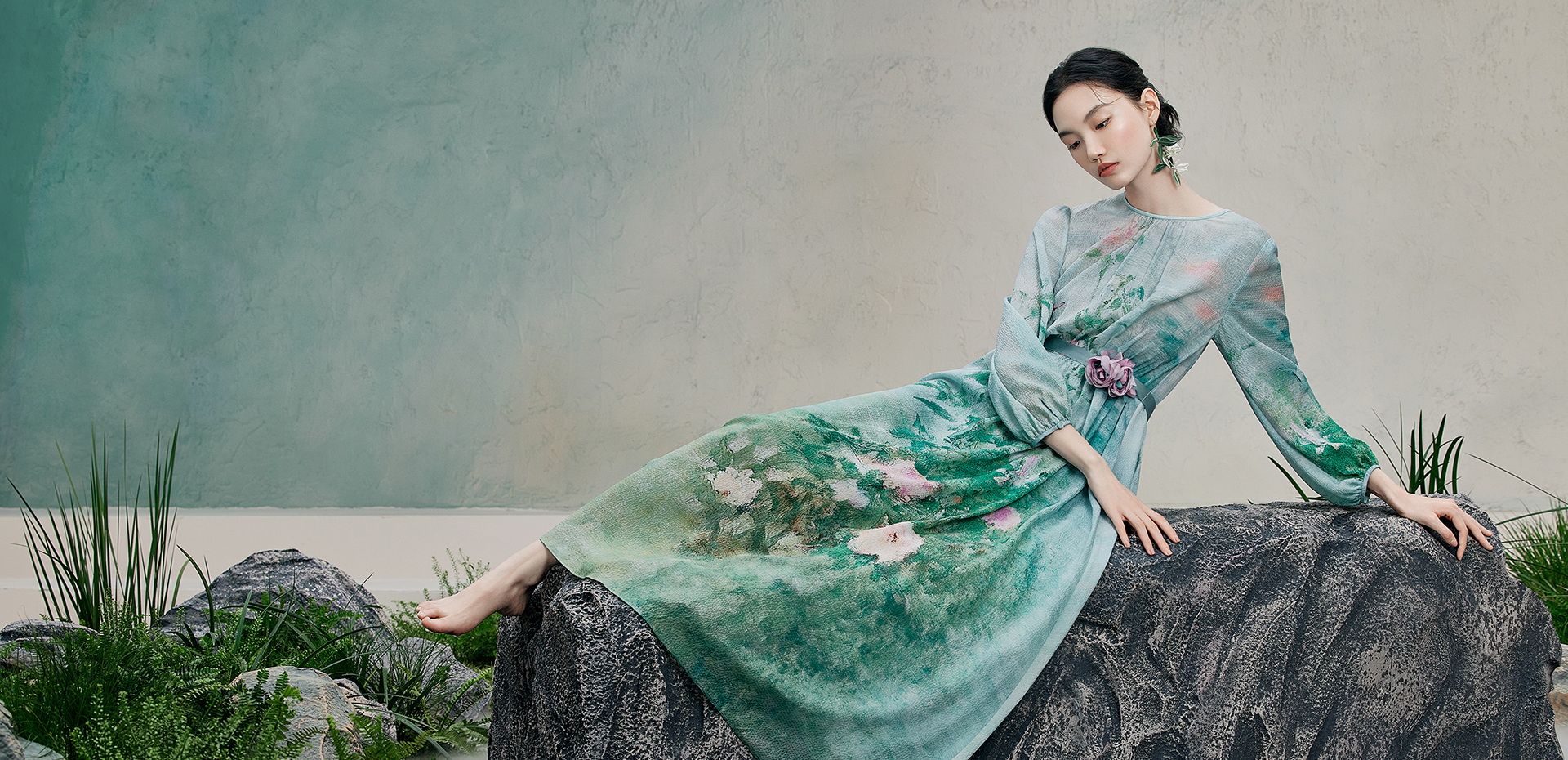 Product