Luo Zheng | Striving for Light, Realizing Oriental Fashion Dream in Shenzhen
Luo Zheng, Chairwoman of Shenzhen Oriental Fashion Co., Ltd. and founder of the women's wear brand "OMNIALUO"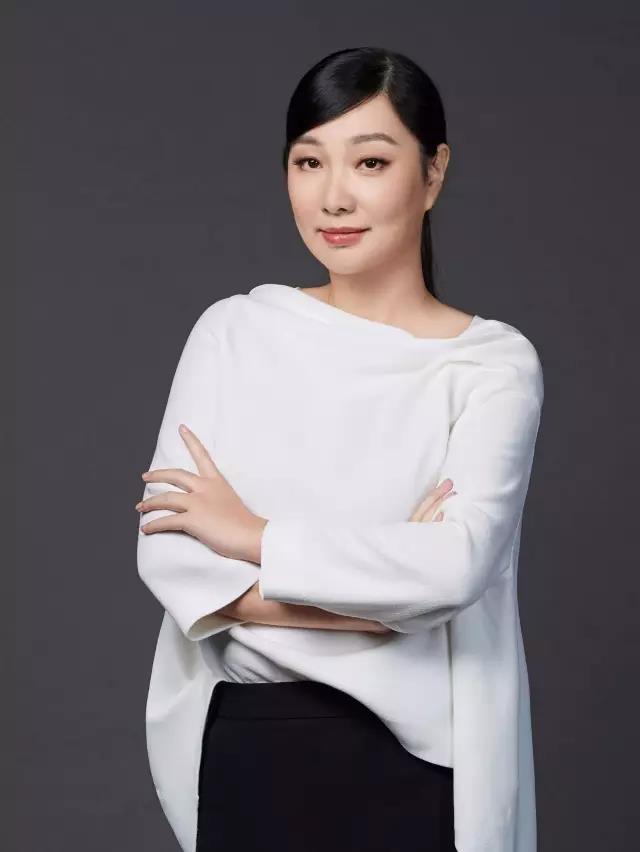 After graduating from the major of international trade of Shenzhen University, Luo Zheng worked on graphic design for a few years and subsequently transferred to a new field - fashion design. In 1999, she established "OMNIALUO", which quickly won the favor of urban fashionable women with its romantic style of "poetic elegance".
Over 21 years of development since the first "OMNIALUO" store in "Oriental New World" in Luohu, the brand has now opened more than 200 stores and art places in 32 provinces and municipalities nationwide and become a leading brand of China's designer women's wear.
"I would say that I ran into a good era."
Looking back upon the past, Luo Zheng attributes her success to the business-friendly Shenzhen. She believed that Shenzhen, being at the forefront of China's opening up and adjacent to Hong Kong, had a well-developed and cutting-edge system of fashion news and had accumulated powerful capacity base during the process of manufacturing clothes for big international apparel brands. Whether in terms of design, manufacturing or marketing concept, Shenzhen's clothes would be able to differentiate them from others. It is just because of such industrial soil and urban environment that "OMNIALUO" has been able to achieve rapid development together with other apparel brands and established its reputation around the whole country.
Luo Zheng is even more grateful to the city's unique atmosphere of encouraging innovation and tolerating failure.
She said that in Shenzhen, all people are equal, there is no such thing as seniority or family status, and every person may try various ideas and unleash their creativity without having to worrying about "seniors" making indiscreet remarks or mechanically preventing you by saying "This material cannot be used" or "These two materials cannot match in this way". Shenzhen is a city that "does not care about your background". No matter how bizarre your idea may be, as long as you make accomplishments, people will not point fingers at you and quite to the contrary, they will particularly respect and admire you.
Luo Zheng is graceful and dynamic and so it is with her brands, which, just like her, have romantic and dynamic DNA.
Luo Zheng use the distinctive oriental aesthetics as design concept for lots of clothes and adopt brisk and elegant colors and free and ethereal fabrics, which are so dynamic and aesthetic that one will see it as a Chinese ink painting full of oriental aura slowly unfolding in front of you instead of a piece of clothes. It reminds you of the saying "The West Lake is always charming with either light or heavy makeup", which is both poetic and romantic.
"I think that all things have an intrinsic factor of the interpromoting relationship of the five elements. Good apparel design has interpromoting relationship with people. It is dynamic. If the extent is managed well, it will generate a sense of aesthetics," says Luo Zheng.
Romance is in Luo Zheng's blood while oriental culture is the life in her works. She hopes to let more young people around the world learn about and develop a liking for such oriental beauty through her unique perception and expression.
So with her "oriental new romanticism", Luo Zheng has made appearance on international runways.
In 2003, Luo Zheng used the $25,000 received from America NAUTICA Creativity Fund Platinum Award Top Ten New Designers and went to Paris with five outstanding fashion designers to hold the fashion show themed "Fashion China" in Louvre. She became one of China's first fashion designers showing in Louvre, which caused quite a stir at that time.
2003 Invited to hold the fashion show "Fashion China" in Louvre, Paris
In 2008, Luo Zheng became China's first women's wear designer to show at New York Fashion Week. Her "Face Like Peach Blossom" fashion show won big success with three rounds of applause within just 15 minutes. Upon the end of the show, the audience extended their congratulations to her in line.
International runways are a higher platform and provide a wider view for Luo Zheng. Her show in New York has substantially changed her concept of design.
According to Luo Zheng, her previous shows in China basically targeted judges and the academia while in foreign countries, the audiences were mainly buyers and even the interview questions from the media were different. Foreign media would not really care about your design inspiration and theme. Instead, they would directly ask very realistic questions such as "What group of people and occasion are your clothes suitable for?" That baffled her and made her mull. She started to realize that design should be centered around people and a real designer should strive for the integration of art and market instead of just working on impractical art without caring about market and buyers. One should design clothes that perfectly integrate art, form and content and engage more people in appreciating and sharing the beauty of your works. Otherwise, the real meaning of apparel design would be lost.
Since then, Luo Zheng has attached greater importance to the integration of art and business. She will go to stores in person to learn about the market, analyze and study customers' needs and make substantial adjustments in the comfort of apparels tailored to their complexion and aura. Meanwhile, her oriental aesthetic design has incorporated more international elements.
In November 2013, Luo Zheng was invited to work as Fashion Designer for female leaders and leaders' wives for the APEC China 2014. By inheriting the philosophy of "individualized beauty to form overall beauty", she and her team combined traditional Chinese elements and international design concept and created a collection of conference apparels that were coordinated with each other with oriental conceptual beauty and yet were harmoniously different from each other.
After the APEC, Luo Zheng established her personal fashion brand "LuoZheng" with an intention to perfectly integrate oriental aesthetics and contemporary life in the pursuit of the relaxing effect of integrating humans into nature.

LuoZheng Brand Fashion Spring-Summer Collection Designed by Luo Zheng
"I hope to work with other Chinese excellent designers to build China's own unique design language and establish new oriental romanticist aesthetic concept with those irreproducible and non-renewable artistic treasure in traditional Chinese culture. I think it belongs to all human beings, not just China," says Luo Zheng.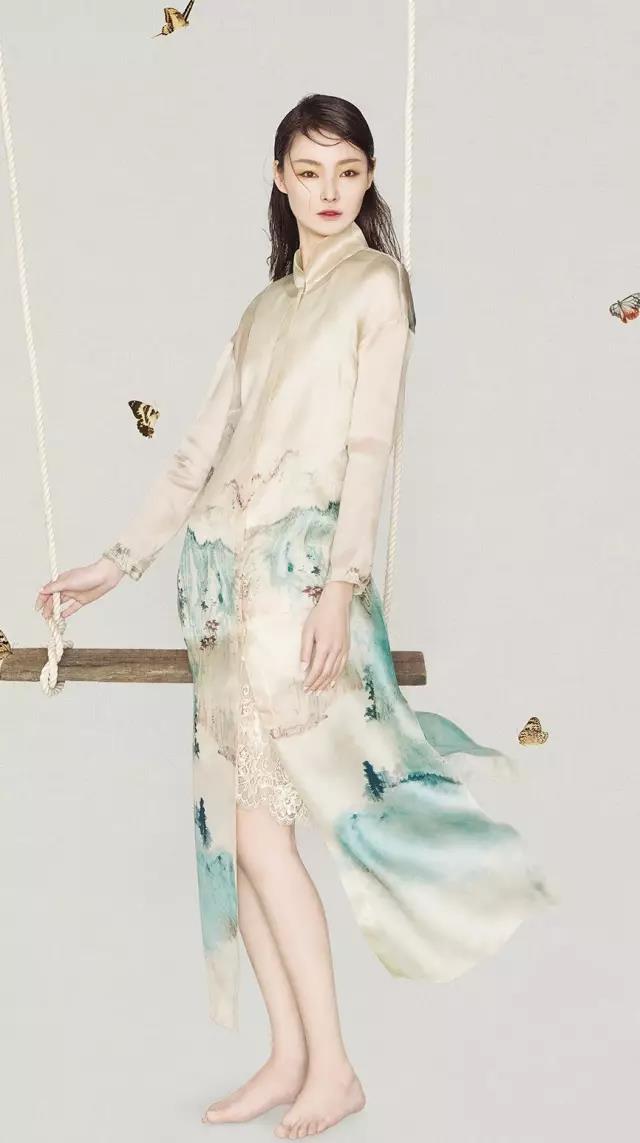 LuoZheng Brand Fashion Spring-Summer Collection Designed by Luo Zheng
Constantly Seeking Improvements, Assisting Shenzhen to Build itself into a Fashion Metropolis of International Design
Among all oriental aesthetic design elements, Luo Zheng has a particular liking for magnolia (known as "Yu Lan" in Chinese), partly because her mother's name contains the word "Yu", partly because of her unforgettable childhood memory of her birth place Beijing, depicted as "Magnolias fill every corner of Beijing", and above all, because of the gigantic stature of magnolia tree, the vigor, beauty, elegance and fragrance of each magnolia flower. She says that she really admires the flower's symbolic meaning of nobleness, purity, loyalty, gratitude, morality, independence and aspiration and thus uses it as the totem and brand spirit of "OMNIALUO".
Surprisingly, Luo Zheng's little magnolia has unexpectedly established a bridge connecting Shenzhen to the international fashion circle.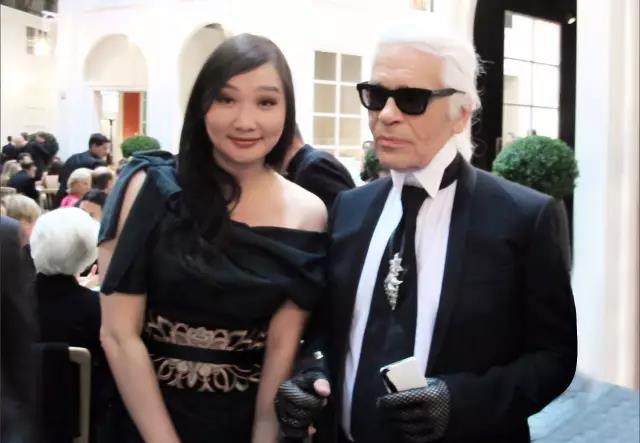 In 2012, Luo Zheng was invited to attend the biennial exhibition held in Grand Palais by Karl Lagerfeld
In 2012, Stefania Valenti, CEO of Elite Model Management from Italy paid a visit to Shenzhen and recommended by her friend, came to visit "OMNIALUO". Valenti was very fond of Luo Zheng's strong oriental aesthetic design and wanted to buy an azure magnolia dress. Luo Zheng wanted to give it to her as a gift, but she insisted on buying it instead. Valenti said, "I like the dress not because you can give it to me as a gift, but because such clothes with both oriental elements and internationalized language are very rare in Italy." Before departing, she says, "Shenzhen has so many excellent women's brands. Hope I'll have an opportunity to cooperate with this emerging fashion city."
While Valenti said it may be just as greeting talk, Luo Zheng took it seriously. Not long after that, Luo Zheng made vigorous efforts to establish cooperation between Shenzhen's Longhua New District and Elite Model Management, finally leading to the holding of "Elite Model Look 30th World Final Shenzhen 2013" and "Elite Model Look 31st World Final Shenzhen 2014" as well as the final contest of International Talent Scouting hosted by Italy'sVoguein Shenzhen.
As Member of Shenzhen Municipal Committee of the CPPCC, Luo Zheng has been making use of the Committee as a platform for a number of consecutive years, promoting for the transformation and upgrading of Shenzhen's apparel industry, building of a fashion metropolis of international design and accelerating the development of design talents. In 2013, theProposal on Building "China (Shenzhen) Fashion Week" with International Influencesubmitted to the CPPCC by Luo Zheng directly facilitated the establishment of "Shenzhen Fashion Week" in 2014 and up to now, it has become a grand fashion event in Shenzhen.
Luo Zheng believes that Shenzhen's apparel industry is in a leading position in China and ranks the top in terms of both the number of brands and output value, but compared with world fashion centers, still has a long way to go in respect of the complete industrial chain including fabric development, launch of fashion trend, design, production, marketing planning, media promotion, commercial supporting facilities, service and logistics. Therefore, Shenzhen needs to both have a close look at world's top-level fashion contests to learn from them and create a major internationalized platform to showcase the charm of its apparel brands to boost its confidence.
Doing "from 0 to 1" in seeking the answer to "designers' question"
Luo Zheng is very confident in Shenzhen's building into a future emerging fashion metropolis of internationalized design. In her mind, two fundamental tasks are vital – to develop local designers with international outlook and to strengthen its innovation ability. Thus, while many people are busy working "from 1 to 100", Luo Zheng prefers doing "from 0 to 1". She believes that from 0 to 1 is from nothing to something, a job that is most innovative with the greatest power to drive fundamental and substantial changes.
Luo Zheng often says that "Design is a very unique and extremely difficult career and only those who are passionate about it will carry on." That is a real reflection of her 21 years of profession.
Experience leads to empathy, which in turn leads to gratitude.
In 2003, as a nobody in fashion industry, Luo Zheng won her first international fashion design award - the top place for America NAUTICA Creativity Fund Platinum Award Top Ten New Designers. Thanks to the prize of $25,000 received from the contest, she was able to hold a fashion show in everyone's dreamy art palace - Louvre in France. Since then, she has started her first step towards the international fashion stage. Because of the award, she made a wish that "If I succeed in the future, I will use my power to help more people with design gift to realize their dream."
In 2002, Luo Zheng won America NAUTICA Creativity Fund Platinum Award
Currently, she is honoring her promise step by step.
Last year, Luo Zheng initiated the "Dream Star · Original Fashion Design Commonweal Plan Invitational Competition". Nearly 1,000 works were received for the first competition, with authors from different cities of Mainland China as well as Hong Kong and Macao, include professionals, fashion major students and pure fashion design lovers. Some of the works were quite brilliant and it gave Luo Zheng more confidence. Currently, the second competition has been started and is in the process of collecting works.
Luo Zheng said that the purpose of the competition lies more in its commonweal nature than commercial purposes. The concept of the competition is "to fight for gift", so there is no requirement of participants' age or background. Instead, their spirit of innovation and the originality and imagination of their works are highly valued.
Luo Zheng has decided to establish "Luo Zheng Scholarship" with her personal contribution of 1 million yuan from 2016 to 2020 as support to the competition to award, assist and support novice design talents. At the presentation of the first "Luo Zheng Scholarship" last year, Luo Zheng was deeply touched by the fulfillment of her wish made years ago
"I had my design ability improved and value recognized in various professional design competitions. The honors I have won keep motivating me, just like powerful invisible hands pushing me forward. So I hope to discover talented new blood by hosting commonweal contests so as to let them stick to their dream, tide them over with encouragement and support, enable them to acquire more professional skills as well as passion and confidence and ultimately, allow precious dreams to deliver tangible results."
Luo Zheng said that the shortage of talented creative fashion designers is the bottleneck of the development of fashion brands. For designers, participating in competitions is a starting point of personal dream, while for organizers, the core purpose is to "develop new blood" for China's fashion industry. Meanwhile, it is also hoped to awaken social awareness of protecting original works through such competitions.
"The flame of each design innovation is quite weak and requires oxygen and room to combust as well as our dedicated care," she says.
Through her efforts, Luo Zheng also tries to seek the answer to "designer's question" that has long baffled her: Why is it so difficult for China to produce fashion design masters with world influence? She believes that the underlying reason lies in education, which is considerably related to the mechanism and mode as well as the marketization and internationalized level of China's fashion design education.
In 2016, Luo Zheng made vigorous efforts and managed to introduce one of world's top three fashion design schools - Istituto Marangoni from Italy to Shenzhen and established "The Fashion and Design Training Centre of Istituto Marangoni Shenzhen". It is also one of Istituto Marangoni's seven campuses around the world. The teachers are directly selected and assigned by the headquarters in Milan, Italy and the courses are completely consistent with those in the European campuses so as to allow Chinese designers to receive international top education on fashion aesthetics without having to go abroad.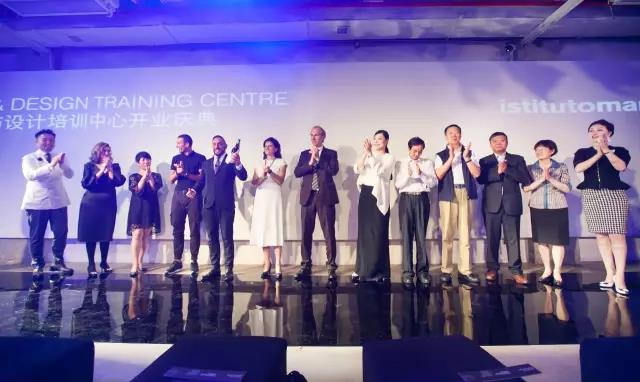 On October 18, 2016,The Fashion and Design Training Centre of Istituto Marangoni Shenzhen opened
Luo Zheng hopes that The Fashion and Design Training Centre of Istituto Marangoni Shenzhen will be the "Whampoa Military Academy" that nurtures Chinese fashion talents.
From designer to creator of designers, from commercial runways to commonweal runways, Luo Zheng has been sticking to her aspiration of running towards light during the process.
"I have been spending my life pursing dreams. Dreams have no deadline and it's never too late to start your pursuit."
Luo Zheng said that Shenzhen is a city with the gene of innovation and full of dreams. Young people here should have a bit of adventurous spirit, be brave to "build a dream" and even braver to "pursue the dream" without fearing trials, mistakes or failure.
"I hope to run towards light and pursue dreams together with these talented young designers. I will be happy to help those in "difficult times", kindle and persist in dreams and realize them on the stage of international fashion design," says Luo Zheng.
Luo Zheng hopes that The Fashion and Design Training Centre of Istituto Marangoni Shenzhen will be the "Whampoa Military Academy" that nurtures Chinese fashion talents.
From designer to creator of designers, from commercial runways to commonweal runways, Luo Zheng has been sticking to her aspiration of running towards light during the process.